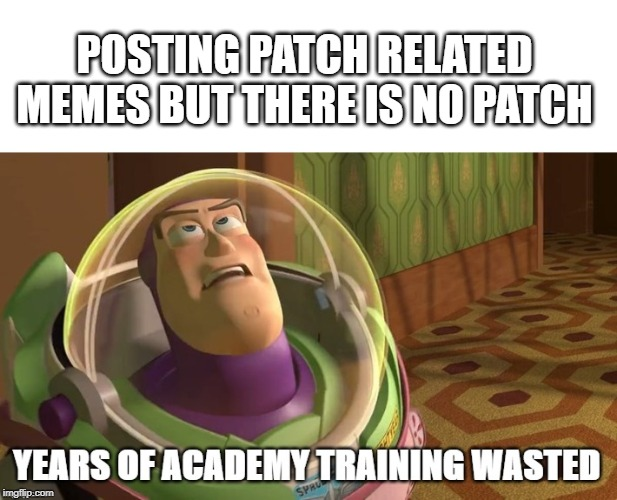 Herzlich Willkommen zu Patch 0.0.17. Zeit für ein bisschen Fehlerbereinigung! Mit diesem Patch wird einiges an Feedback, was wir auf und während der Gamescom bekamen, umgesetzt.
Tobias "Cervos" Wildenblanck, Game Designer
Fehlerbehebungen
Im Prinzip wurde die Liste, die ihr schon im Roadmap-Blog gelesen habt, umgesetzt. Darunter einige Fehlerbehebungen, aber auch Quality of Life Changes oder sonstige Anpassungen, die uns als sinnvoll erschienen.
Für neue Spieler: Die Gamescom-Decks sind jetzt die voreingestellten Decks, sodass ihr gleich mit den Decks, die ihr gewöhnt seid, spielen könnt.
Aufgrund des gehäuften Feedbacks auf der Gamescom haben wir beschlossen, den Mulligan zu reworken:

Kein Hover mehr, dafür größere Karten (sie sind dadurch auch ohne Hover lesbar), sowie etwas Text, der den Mulligan erklärt.
Außerdem gibt es jetzt einen eigenen Mulligan-Button, sodass der End-Turn-Button nicht mehr mit dem Mulligan in Verbindung steht.

Der End-Turn-Button heißt jetzt auch endlich "End Turn" und nicht länger "Swap Card"
Die Fehler in der englischen Übersetzung wurden angepasst:

Die Effektbeschreibung des Zaubers "Shaman's decree" (Machtwort der Schamanen) ist nicht länger leer
Die Effektbeschreibungen der Befestigungen sind jetzt englisch (und nicht mehr deutsch)

Kojok Mammons Effekt triggert nicht mehr, wenn er als Support ausgespielt wird
Der Zauber Schemenimplosion löst jetzt wieder Überladung aus
Heldenkarten, mit denen unterstützt wurde, bleiben nach ihrem Tod nicht länger auf dem Feld liegen
Auf einigen Karten fehlte das Effekt-Icon. Jetzt fehlen die Icons nicht mehr.
Das Frost-Visual sieht auf Heldenkarten nicht länger lächerlich aus.
Screenshakes werden nicht mehr doppelt abgespielt.
Wenn ihr Zauber ausspielen wollt, könnt ihr jetzt die Karten auf eine Stelle im Feld ziehen, ungeachtet dessen ob eine Karte an dem Ort liegt oder nicht.
Wenn ihr eine Kreatur aufs Feld legen wollt und versehentlich auf eine bereits unterstützte Karte ablegt, wird die Kreatur aufs Feld gelegt
Wenn ihr mit einer Kreatur angreifen wollt und versehentlich auf ihre Supportkarte klickt, so wird der Angriff trotzdem durchgeführt; ihr müsst also nicht mehr aufpassen, die Supportkarte nicht zu treffen
Wenn der Gegner Zauberkarten ausspielt, wird der ausgespielte Zauber nicht mehr unter der Gegnerhand angezeigt, sondern jetzt links neben dem Spielfeld. Außerdem ist die Karte größer skaliert, damit sie besser lesbar ist.
Das Rugon-Icon sollte endlich auch auf Steam sichtbar sein. 
Tja, soviel zu unserem Gamescom-Update. Ich hoffe, ihr habt weiter Spaß beim Rugon spielen und überhäuft uns weiter mit nützlichem Feedback! 
GG_Cervos out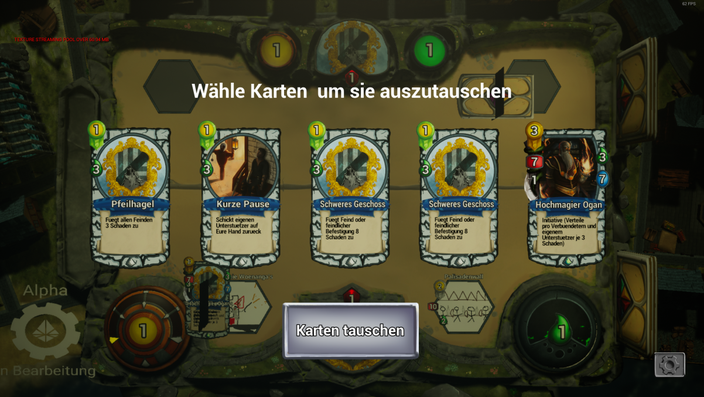 ---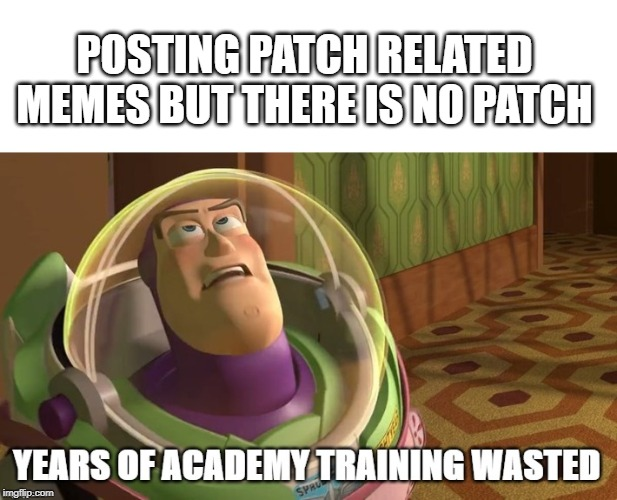 Welcome to Patch 0.0.16. Time for some bugfixes! With this Patch we will implement much of the feedback we got from you during Gamescom.
Tobias "Cervos" Wildenblanck, Game Designer
Fixes
In principle, the list that has already been read in the roadmap blog has been implemented. Including some bug fixes, but also changes in the quality of life or other adjustments that seemed to us to be useful.
For new players: The decks from Gamescom are now the default decks, so you can play with familiar decks.
Due to many people critizising this on Gamescom, we decided to rework the Mulligan visuals:

No longhover, but larger cards instead (they should be readable without hover now), plus new text in the UI, that explains what to do.
There's a new Button in the UI for switching cards during Mulligan now. With this, the End-Turn-Button is not linked to Mulligan any more.

The End-Turn-Button is finally labeled "End Turn" and no longere "Swap Card"
Mistakes in the english translation were corrected:

The effect description of the spell "Shaman's decree" is no longer empty
The effect descriptions on fortifications are english now (and no longer german)

Kojok Mammon's effect no longer triggers when you use it as a support card
The spell Scheme implosion now triggers Overload correctly
Heroes used as support cards no longer stay on the board when killed
Effect icons were missing on some cards. Now they're no longer missing.
The frost visual no longer looks ridiculous on hero cards.
Screen shakes no longer get triggered twice.
If you want to play spell cards, you can now drag it onto any location on the board. It doesn't matter anymore whether there is a card on that location or not.
If you want to play a creature on the board and you accidentally play it onto a supported card, the creature now gets played onto the board. (Before, the creature was returned to your hand)
If you want to attack with a creature and accidentally click it's supporting card, you can go through with the attack and the whole stack will attack, like it would if you clicked the creature on top. This means you no longer have to watch out whether you clicked the card or it's supporter.
When your opponent plays a spell card, it's no longer shown below his hand but on the board's left side. Furthermore, the card is scaled bigger so it should be readable without hovering over it.
The Rugon icon is finally on Steam.
Well, that's that for our Gamescom update. I hope you'll have fun with playing Rugon and continue to bury us in useful feedback!
GG Cervos out